Our vision and our mission
Restoration looks to the future
BRINGING BEAUTY BACK TO LIFE, TO NOURISH THE EYES AND SOUL OF THE MEN AND WOMEN OF TODAY AND TOMORROW.
Gasparoli's vision is that of a forward-looking company with a strong focus on research and innovation. Gasparoli aims to become a benchmark for the world of restoration in Italy and overseas, an example of know-how, experience and corporate efficiency. The company adopts a multidisciplinary approach, thanks to the involvement of specialist skills and activities that find a way to dialogue in the work carried out on site, making conservation a field with great cultural and social content.
Our vision and our mission
The past, the present moment, the future
The past has handed down extraordinary stories to us as well as precious material remains. These are irreplaceable documents that today communicate messages of an artistic, historical, social, religious and material culture nature that society cannot do without. Our role is to take proper care of this heritage which is the built environment, so that we can protect it, promote it and hand it down to future generations in all its vibrant beauty and authenticity.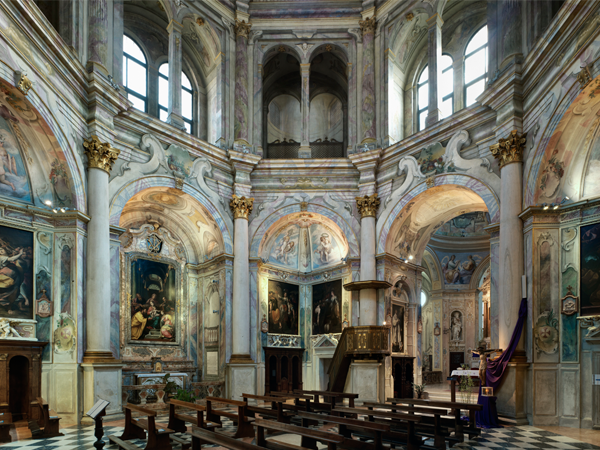 Our vision and our mission
Joy, wonder, learning, surprise, discovery. During and after restoration, a world of emotions and unexplored possibilities opens up. A restored item becomes the key player and animator of the landscape, the generator of new urban opportunities. It suggests new and unexplored interpretations for the most cultured and sensitive souls, attracts those who love beauty, offers cultural tourism opportunities for memorable experiences and makes new skills and know-how available.